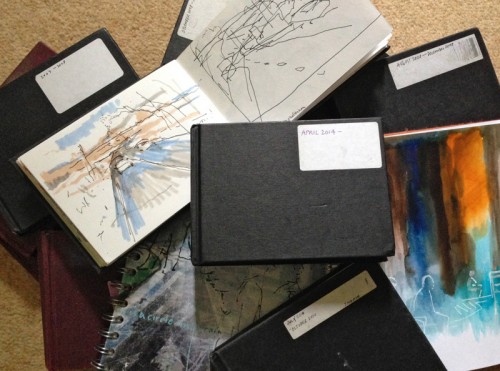 I have always kept sketchbooks, and they form a central part of my practice. I used to post my sketchbook work to www.drawingpad.co.uk , but have now moved it to the blog on this site.
Sketchbook work is always intriguing as it seems to reveal more about the artist. My smallest sketchbooks (My favourite is a black hard-bound A6 landscape book produced by Seawhite) are drawn in between the sneaked breaks between other stuff, while going somewhere or listening to something. Other books are used for exploring ideas and experimenting with imagery.
During 2014 I worked collaboratively in a Sketchbook Circle, where the book is worked in alternative months by different participants.